About Us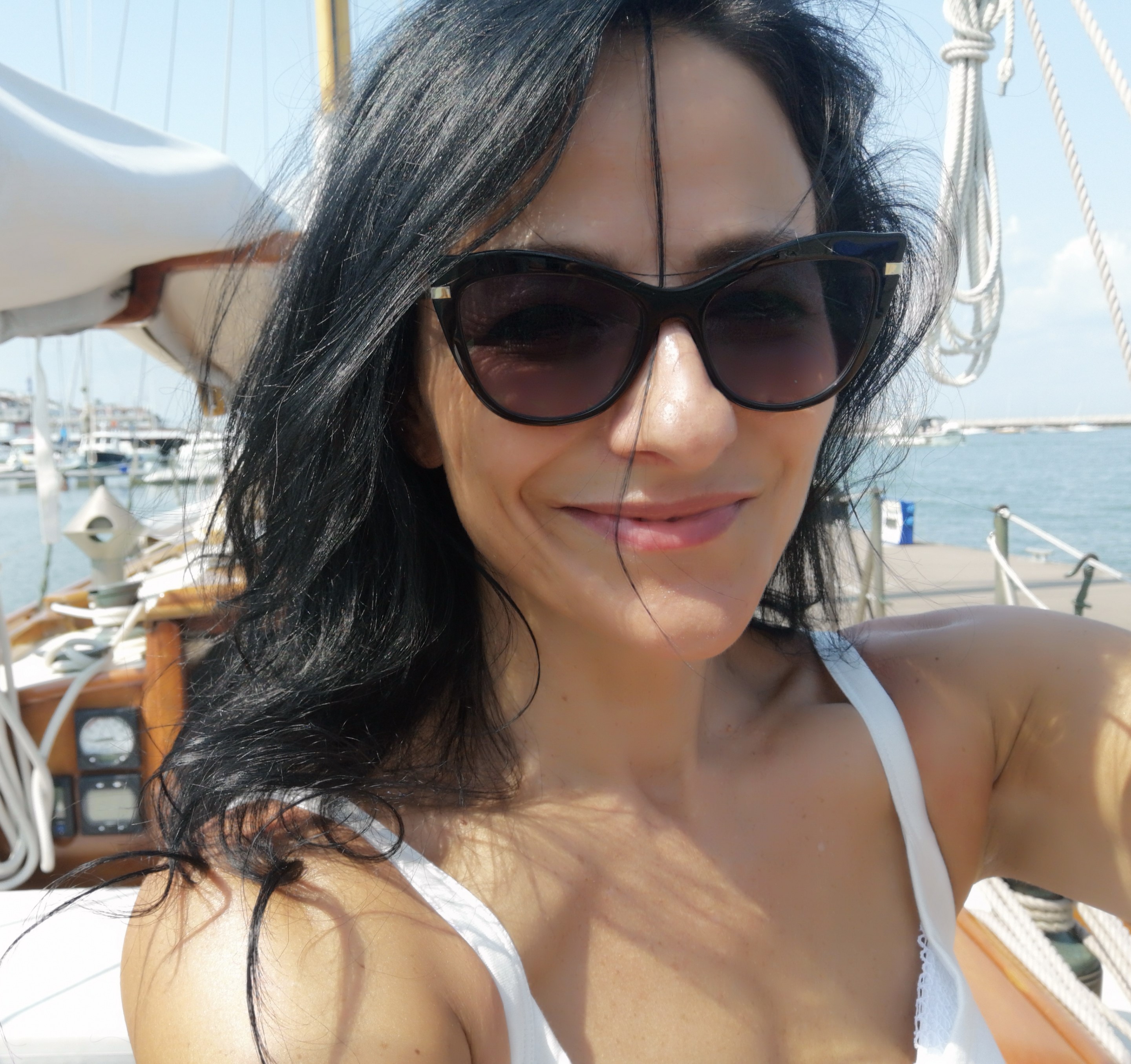 The Louise Harrison Couture brand was established in 2002 by the UK designer Louise Harrison. Its first evening wear collections of unique, handmade wraps, shawls, bags and belts were sold in some of the most world famous department stores Harrods, Liberty of London as well as Fenwick of Bond Street.
After a successful few years in London the brand relocated to the United Arab Emirates where the flagship Louise Harrison Couture boutique was opened in the Souk Madinat Jumeirah, Dubai in the winter of 2009.
Founder Louise Harrison, expanded the collection by designing and drawing each individual fabric pattern that was printed on to silk. Each design was based on her passion for travel, adventure and her love of nature. The design studio was opened shortly afterwards and each garment was meticulously handmade and every attention to details was overseen by Louise.
The summer lifestyle collections evolved on her journey over two continents. The expanding range currently includes a unique collection of silk printed Resort Wear including kaftans, dresses, tops and sleeves as well as the latest range of stunning silk scarves, which were made in England. The range also includes wedding and races fascinators, which has been constantly evolving over the years.
The Designer
As a little girl Louise always wanted to follow in her father's footsteps as an established watercolour artist. Louise studied at London's Goldsmiths University where she graduated with a first class BA Hons Degree in Fine Art/Textiles.
Following her graduation Louise gained valuable experience working in the distribution/press department for world renowned fashion designer Issey Miyake. She then worked on various freelance embroidery projects for Next, River Island and Wallace Sacks. Dulux ICI commissioned Louise to design a range of costumes based on their new paint colours, which was showcased in a fashion show PR Event for Dulux using Louise's costumes. Louise was then asked by Michiko Koshino to create accessories for a number of her London Fashion Week Shows. British designer Lulu Guinness, then commissioned Louise to embroider flowers and leaves for one of her Lulu Guinness Designer handbag for her mainline Autumn/Winter collection.
Louise went on to embroider costumes for Disney's production of 'The Lion King', 'Beauty And The Beast' as well as working for The English National Ballet's production of 'Alice in Wonderland' and The Royal Opera's production of 'Tylar Tharp, Ballet' and worked freelance on various other productions.

Louise's Story – The Sleeve Lady!
After I moved to Dubai, I found that there was a popularity for pashminas although there was one slight problem, they kept slipping off your shoulders. I remember thinking what could I come up with that was better than a pashmina and more unique. I set about designing my own pattern that was shaped around the shoulders and neck and had embroidery under the arm to hold it together, a simple solution to a problem was solved and a unique version of the sleeve was invented.
The sleeve was versatile and could be worn in a few different ways, as a scarf, over the arms, tied round the neck like a normal scarf or just worn like a loose sleeve. It could also be tied at the wrist or elbow for a more puffed sleeve look but my sleeve always stayed on your shoulders because of the unique shape of the pattern. Unlike a pashmina, it solved a problem and stayed in place and most importantly covered the arms.
It soon became popular with the ladies of Dubai. I made it in various colours and patterns. I even matched ladies dresses with complimentary colours. It took off fast as it was something that no one had seen before as it was unique, the sleeve lady was born!
Ethos
My mantra has always been, 'reduce, reuse and recycle, every little helps in our everyday lives to reduce the impact we cause on the world. Our brand is mindful to waste, each off cut of fabric is used and created into something and nothing goes to waste. I use the off cuts to make belts, silk flowers and fascinators out of each tiny piece of fabric off cut. From our postage, to all our packaging our bags are paper and not plastic.
Our Fabric Printing
Our digital's commitment to the environment runs deep– from the inks and fabrics our printers use through the latest technology, they have to have the same ethos right down to the waste they produce. At every stage and in every way of the printing process they minimize their ecological impact on the planet.
Printing digital means short runs, it also means the fabrics printed are not contributing to the 'cheap/throw-away fashion' landfill that is so damaging to our world. The inks we use are certificated as Azodye-free. Using the best quality inks through the print heads stops clogging and waste.
Many of our fabrics also have an OEKO-TEX certification or are to European REACH standards. There is less use of chemicals and water than traditional methods. Use of water is unavoidable, however, by investing in high tech equipment, they have reduced their water consumption to the minimum required for production. The disposal of waste water is managed through approved channels and local authority checks ensure high effluent standards.